and the SFIS Summer Teaching Program
Many thanks to those who attended the Summer 2016 summer programs, and to the presenters:  Brother Joseph Schmidt, Brother Donald Mouton, Reverend Bob Patterson, and of course, SFIS President Brother Brian Dybowski.
A brief summary of their teaching follows below:
BROTHER JOSEPH SCHMIDT, MA, author of Everything is Grace and other books about Saint Therese of Lisieux returned June 10 and 11 for talks about St Therese and the influence she has had on Pope Francis.
 
Saint Therese (1873-1897), one of four women Doctors of the Church, reveals to us in a fresh and compelling way to understand God's love and mercy: "The Good News" of Jesus. Her contemporary insight into Scripture unfolds Jesus' Gospel of nonviolent love and mercy, that Pope Francis now offers us by his life and teaching. Both the pope and the saint teach us what this world of chaos and violence needs most: God's love, forgiveness, and mercy.
On Saturday, June 25 REVEREND BOB PATTERSON, MA taught us how God's mercy overcomes difficulties to reconcile the Bible with science as taught by  Galileo and Darwin and a visionary priest's theories in talks titled  "The Church, Science, the Bible, and Fr. Tielhard de Chardin."
BROTHER BRIAN DYBOWSKI, FSC, PhD described the spirituality of St. Frances de Sales: "The Most Merciful Man of His Time. " In talks during the week of June 12 to 17, Brother Brian familiarized the class with the St Francis' great classic, Introduction to the Devout Life, encouraging us to read the book for ourselves and "profit from the lively advice that Francis gives so lovingly." Learn more about St Francis under the Doctors of the Church tab, and find a link there to the handout containing Brother Brian's notes prepared for the class.
 BROTHER DONALD MOUTON, FSC, STD opened our eyes June 26 to July 1 to the splendid meaning of the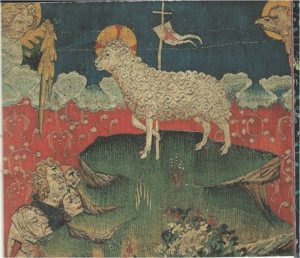 Book of Revelation, demonstrating the enormous benefit there is in study of "what seems to be a gigantic nightmare with gory battles in heaven and on earth, torture, mythological beasts, wild animals, scourges, plagues, cosmic disasters, terrifying images , doom and damnation." He showed how those who take the time to decipher the meaning of the Book, "to read, hear, and keep its message" will be "blessed" (Rev 1.3) and filled with "the grace of our Lord Jesus" (Rev 22.21).